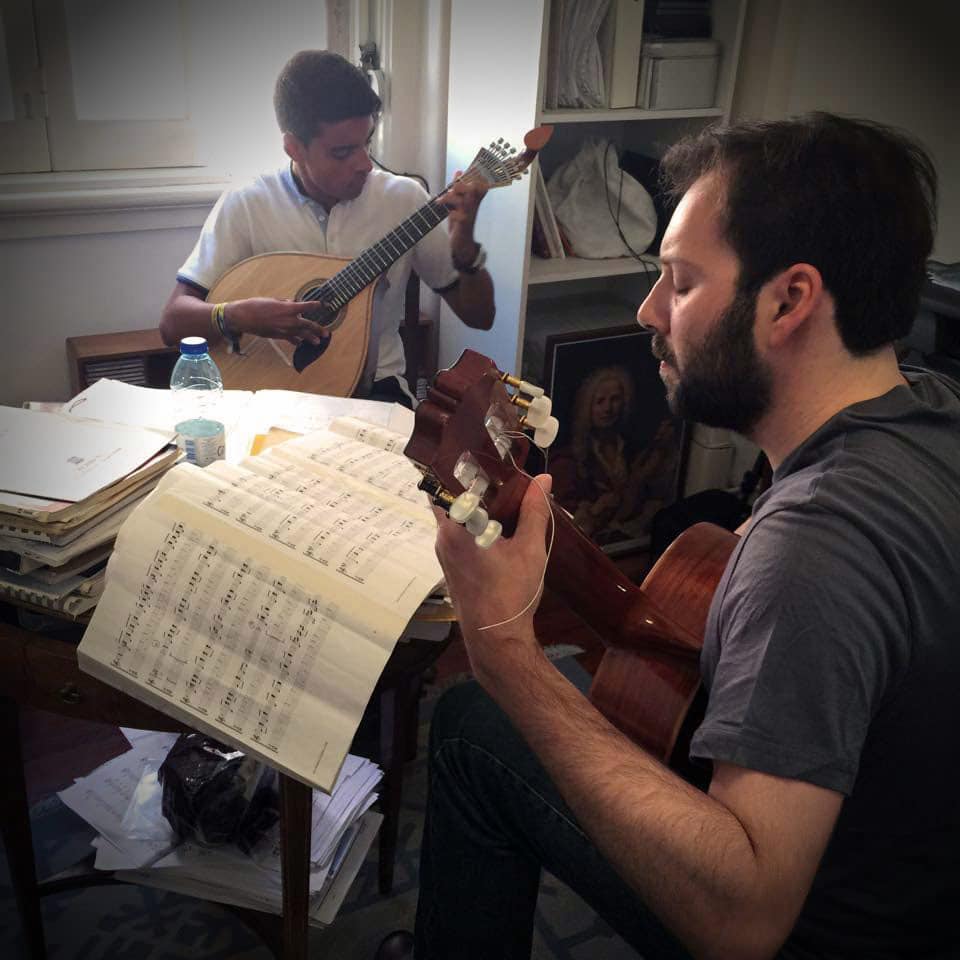 The main idea of this group classes is to make guitar teaching accessible to all people who, for some reason, have more difficulty in accessing this type of activity by other means. The classes are beyond the "trivial" that is taught in traditional parishes, seeking to provide students with a solid and versatile technique and not just be limited to playing 4-chord rhythms and songs.
Guitar Lessons in the Parish Church of São João de Deus – Praça de Londres – Lisboa. Classes are intended for people of all ages with or without prior knowledge of music.
Mandatory to bring guitar to classes and with nylon strings.
Every Friday at the Parish Church of São João de Deus from 6:00 p.m. to 8:00 p.m. Praça de Londres, Lisboa.
Price
You can check all prices on pricing page.